FULL PROTECTION ADVA Face Mask – 2 in 1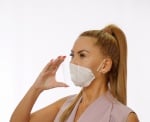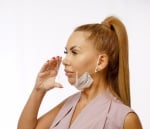 Recommended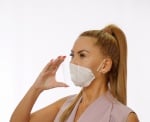 FULL PROTECTION ADVA Face Mask – 2 in 1
Details
Information
Your health is of paramount importance for us! That is why our new product meets all the requirements established by the legislation and it is fully consistent with the order of the Ministry of Health №: FD-01-609/21.10.2020.
INFO
Leaded by the desire to be useful for you, the ADVA International team has developed reusable full protection face mask, fully consistent with all written regulations and recommendations of:
1. World Health Organization
2. European Union
3. The Bulgarian Ministry of Health
4. Regional Health Inspection
5. Hygiene and health rules
We are presenting to you FP AFM: FULL PROTECTION ADVA Face Mask
FP AFM is an elegant full protection mask, established by the legislation and it is fully consistent with the order of the Ministry of Health №: FD-01-609/21.10.2020.
FP AFM is an excellent solution for everyone regardless of their age, daily life and their opinion on the issue of the recent year - obligatory wearing a face mask.
FP AFM – 2 in 1 – Elegant face shield combined with an elegant face mask. FP AFM is composed of two elements – shield and mask, which you can use together or separately.
The first element is a sustainable face shield, made of Three-layer ABA PET film of polyethylene terephthalate with transparent A-B-A structure, which is also 100% certified in the EU.
Consumers should be assured that the shield does not permit the transition of:
1. COVID-19
2. Viruses
3. Aerosol infections
4. Bacteria
5. Other pathogens
Wearing FP ADVA Face Mask shield has some important advantages:
1. Anatomical elegant shape
2. Elasticity and an easy flexible technology of applying which makes it appropriate for all ages. You can look through our Facebook and Instagram pages for more information and see for yourself!
3. Allows everyday use without any discomfort.
4. The slight material makes you feel like you are not wearing a mask.
5. Breathing is also easy and without any discomfort.
6. There is a space between the mouth and the mask which prevents from secondary bacterial infections.
7. It is a special advantage for women who wear make-up because the mask is keeping it untouched.
8. For people with sensitive skin it can be an easy solution, because it prevents from the skin rashes the other masks often cause.
9. The front part of the mask is flexible, so you can remove it from the face while you are eating, drinking or smoking.
10. The front part is made of a material which does not refract the line of the vision and will not fatigue the eyes.
11. It can be in favour to you for months, unless you lose or damage it.
The material which our shield is made of allows you to clean and disinfect it everyday with ethyl alcohol, disinfectant or event a wet towel.
Try it! Be protected and beautiful at the same time!
The second part is a soft face mask made of certified antiallergic hydrophilic cotton made material.
While using both parts at the same time, you can be sure that your nose and mouth will be completely covered and protected. Further, you will be breathing easy and comfortable. For more information you can look through the photos in the gallery.
Our Face Mask was tested multiple times by sterile treatment, in sterile vacuum devices with petri dishes covered with specific materials for detecting virus particles.
The treatment was achieved with aerosol which contains human virus very close to the size of Coronavirus.
Subsequently, a suction with a capacity of 0.13 bars was applied. The coating was treated with cell culture medium, after which the medium was inoculated into microplates with a cell monolayer.
After 48 hours cultivation of 370°C cytopathic effect in the samples was not demonstrated. That was also confirmed by the lack of virus titer.
In conclusion, the examined masks are on 100% protecting from viruses with the size of SARS-Co-2.
Wearing the two parts of FP ADVA Face Mask has the following advantages:
1. Your mouth and nose are completely covered and protected from COVID-19 and other aerosol infections.
2. With FP AFM, in contrast with other regular masks, air-borne infections do not fall within the cloth. That guarantees 100% prevention.
3. In contrast with other masks, with FP AFM you do not touch the cloth because it is protected with the shield and that way you do not contaminate it with viruses and bacteria which you probably have on your hands.
4. Except that, wearing our masks you respect all written and official regulations and decrees of WHO, EU, Ministry of Health RHI etc.
With FP ADVA Face Mask you are completely protected!
The material which is used for making the mask is certified for 16 washes, and the resistance is for more than 30 washes. At your request you can always order only the mask part which we will deliver as soon as possible.
FP AFM gives some options for using regarding only your comfort:
1. If you are out and alone, you can always put down the mask part and use only the shield.
2. If you wish you can very easy use only the mask part without the shield on it.
3. You have one third mid-term option – to regulate the position of the second part, on the nose and the mouth or below your chin, in the moments when you do not feel a danger of infection. /you can see that in pictures in the gallery/
It can be in favour to you for months, unless you lose or damage it.
Your health is of paramount importance for us!
Details
Certification
Face maskFace shield