Elegant IT ADVA Face mask / AFM Elegant/ - Protective face mask /shield/, for your protection from COVID-19, reusable, for everyday use.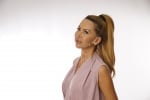 Recommended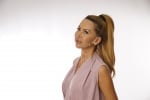 Elegant IT ADVA Face mask / AFM Elegant/ - Protective face mask /shield/, for your protection from COVID-19, reusable, for everyday use.
Details
Information
 COVID-19 has changed the world.
IT technologies and esthetic looks have been confronted by protection measures.
Millions of people around the world have faced many difficulties in using their mobile face recognition and security systems.
Current generation has become carried along by the influencer trends, and has collided with the loss of identity, when the mask is on.
Not long after our standard ADVA Face Mask has become fvourite to people not only in Bulgaria, but also in Europe, USA, Africa, Asia and Latin America, we were reached by big IT companies with the task to upgrade the model, so the mask could allow:
1.       Mobile Face recognition and smart security systems
2.       The perfect selfie without refracting the light   
That is why our team has developed brand new model mask ADVA Face Mask Elegant /AFM Elegant/.
AFM Elegant is made with the same size and form, but with new specific photocatalytic, lightweight and resilient fabric: Three-layer ABA PET film of polyethylene terephthalate with transparent A-B-A structure, which is also 100% certified in the EU.
Customers should be assured that the waterproof structure of ADVA Face Mask does not permit the transition of:
1.       COVID-19
2.       Viruses
3.       Aerosol infections
4.       Bacteria
5.       Other pathogens
The thinness of AFM Elegant gives the sense of pleasant and gentle touch.
The special antiallergic features gives you the feeling of freshness.
The face part is made with new, specially developed aesthetic transparent, almost invisible chin clamp.
AFM Elegant is reusable and suitable for everyday use.
AFM Elegant is giving you comfort of breathing and speaking.
AFM Elegant reduces significantly the possibility of infection and increases your safety and bio-security.
AFM Elegant is providing a secure barrier from direct air-borne infection with COVID-19 and other aerosol infections, because of the watertight of the material which the mask is made of.
AFM Elegant can be easily and quickly disinfected with all kinds of disinfectants against COVID-19.
ESSENTIAL INFORMATION:
1.       AFM Elegant has an anatomical elegant shape
2.       Elasticity and an easy flexible technology of applying which makes it appropriate for all ages. You can look through our Facebook and Instagram pages for more information and see for yourself!
3.       It allows everyday use without any discomfort.
4.       The slight material makes you feel like you are not wearing a mask.
5.       Breathing is also easy and without any discomfort.
6.       There is a space between the mouth and the mask which prevents from secondary bacterial infections.
7.       It is a special advantage for women who wear make-up because the mask is keeping it untouched.
8.       For people with sensitive skin it can be an easy solution, because it prevents from the skin rashes the other masks often cause.
9.       The front part of the mask is flexible, so you can remove it from the face while you are eating, drinking or smoking.
10.   The front part is made of a material which does not refract the line of the vision and will not fatigue the eyes.
11.   It can be in favour to you for months, unless you lose or damage it.
Try it now!
Stay healthy and protected!
Be influencers!
Take again beautiful selfies and photos without taking the mask off!
Be beautiful!
Be socially responsible, protecting yourself and other people from air-borne infections!