Cube S – an effective disinfection device against COVID-19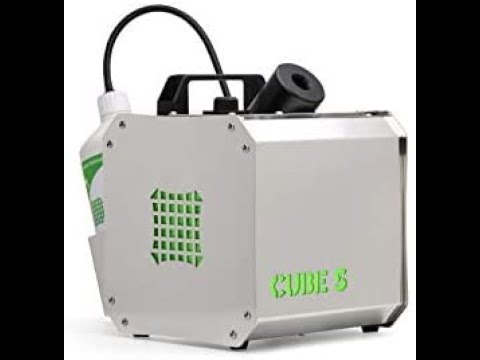 Recommended
Discount period from
30.11.-0001
to
30.11.-0001
Express order
guest checkout !
Add to Favorites
Your favourite products
Cube S – an effective disinfection device against COVID-19
Buy
Information
Cube S – portable device, designed for disinfection of work areas, living areas, hospitals, hotel rooms, markets, stores, buses, cars or every other area up to 300 cubic meters.
Cube S is proved to be effective against SARS-COV 2.
Designed for your safety, used everywhere!
We are presenting the new Cube S, highly effective, portable atomizator, intended for disinfection of:
1.       Hospitals, hospital rooms and hospital wards.
2.       Medical halls, laboratories and other spaces up to 300 cubic meters.
3.       Medical and dental offices.
4.       Ambulances
5.       Schools and universities. Classrooms and university halls.
6.       Kindergarten rooms, day-care centers and the areas included.
7.       Buses and microbuses from the public transport.
8.       Subway wagons.
9.       Railway wagons
10.   Airplanes.
11.   Offices in public and social institutions.
12.   Restaurants and bars
13.   Hotel rooms and the hallways included.
14.   Offices and common office spaces.
15.   Stores
16.   Private houses.
17.    Beauty and hairdressing salons.
18.   Laboratories.
19.   Churches, mosques and other temples.
20.   Production spaces.
21.   Private and business cars.
22.   TV and radio studios.
23.   Pharmacies and drugstores.
24.   In general – all spaces up to 300 cubic meters.
Advantages:
1.       Easy to use. A professional employee is not required.
2.       Very rapid effect.
3.       Lightweight and portable
4.       One device can be used in more than one area in the facility.
5.       The device is working on automatic mode for saving costs.
6.       Perfect combination between maximum efficiency and expenses of virucide – 0,0003l/cu.m.
Operation mode:
1.       Put Cube S in the center of the area.
2.       Make sure that in the space there are no equipment with an open flame or heaters.
3.       Make sure that the container is full with the virucide that you have chosen.
4.       Set the timer on a mode in compliance with the size of the space.
5.       Plug in the power source.
6.       Make sure that there are no humans or animals in the area.
7.       Press the button Start and immediately leave the area.
8.       Lock the facility or put a sign that there is an outgoing disinfection.
9.       After the device turns off automatically the area is ready to use.
Technical characteristics:
1.       Power: 650W
2.       Fan total pressure: 180 mbar
3.       Working speed: 17000 rpm
4.       Noise level: 105 db
5.       Weight: 6,3 kg
6.       Size (Length/Width/Height): 205/315/252
7.       Size of the virucide container: 1l
Why Cube S is efficient against SARS-COV 2 /principle of operation/:
1.       A powerful air fan ingests the air and processes under pressure 100% of the air in the area, providing its transition through the liquid virucide, uplifted in the container.
2.       Practically, the active virucide substance is in direct contact with the viruses in the air, and because of that it can neutralizes them.
3.       As the air is crossing through the virucide an almost invisible dry fog is formed.
4.       The powerful air fan shoots the dry fog which is in fact atomized virucide.
5.       Due to the powerful air flow the fine fog is spreading all over the place.
6.       The dry virucide fog has a roof surface and it practically covers evenly all open-air surfaces, including the invisible for human eye parts /joints, cracks etc./
7.       The dry virucide fog is killing effectively all the viruses around the disinfected area.
Warning:
Do not use chlorine-based disinfectant.
The preferred virucide must be with proven origin and also registered according to the law of European Union. 
Warranty: 2 years
Post-warranty service: ADVA International
Delivery and staff training: ADVA International